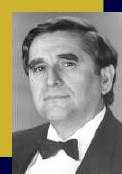 J. R. MONROY
Professor J. R. Monroy is the Founder and Hon Chairman of LACCS-UK, which was established in 1983 with the aim of strengthening cultural understanding among all nations accredited at the Court of St. James's.
(Photograph by Andrew Putler)
Website updated
06 July, 2020
Website currently receives over 100,000 visitors per year from 100 countries around the world.
All material
Copyright ©
J.R. Monroy
1983-2020
unless
otherwise
indicated
LACCS-UK IS AN INDEPENDENT AND NON-PROFITABLE ORGANISATION FOUNDED IN LONDON (1983), WITH THE AIM TO CONTRIBUTE AND PROMOTE CULTURAL UNDERSTANDING AMONGST NATIONS ACCREDITED TO THE COURT OF ST. JAMES'S IN THE UNITED KINGDOM.

THE YEAR 2020 AND 2021 MARKS THE 37th & 38th ANNIVERSARY OF LACCS-UK WORKING IN SOCIAL AND CULTURAL DIPLOMACY, WITH SPECIAL ATTENTION TO THE MUSIC OF THE WORLD.
Latin American and Caribbean Cultural Society has been working since 2015 as LACCS-UK, promoting global understanding of the culture phenomenon in the 21st century with its historical changes and interdependencies.
******O******
---
LACCS-UK
Proudly Presents
---
LACCS-UK IN ASSOCIATION WITH THE EMBASSY OF VIETNAM
Proudly Presents
THU LE, guitar
"A MUSICAL JOURNEY TO VIETNAM, EUROPE AND SOUTH AMERICA"
PURCELL ROOM
QUEEN ELIZABETH HALL
SOUTHBANK CENTRE
LONDON SE1 8XX
TUESDAY 23rd FEBRUARY 2021 AT 7.45pm.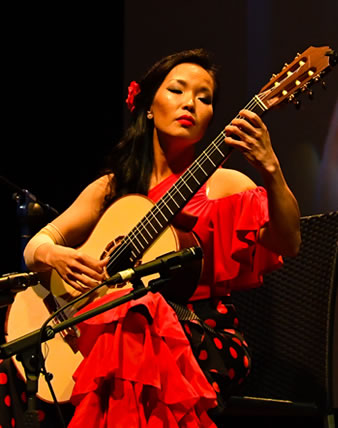 Jobim's "Felicidade" on 2018 Daryl Perry 'Torres'
********************0********************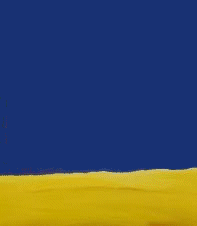 Original painting commissioned by LACCS-UK from Brazilian painter Aldo Sampieri for the programme cover of a concert given by EDUARDO FALU AND JUAN JOSE FALU, in May 1992 to commemorate the 500th
anniversary of Christopher Columbus. (Adapted to provide animation)


Background Music


~~~~~~~~~~~~~~
Recent Concert
CARLOS BARBOSA-LIMA CELEBRATION OF BRAZILIAN MUSIC
MONDAY 9TH JULY 2018
PURCELL ROOM QUEEN ELIZABETH HALL
SOUTHBANK CENTRE
LONDON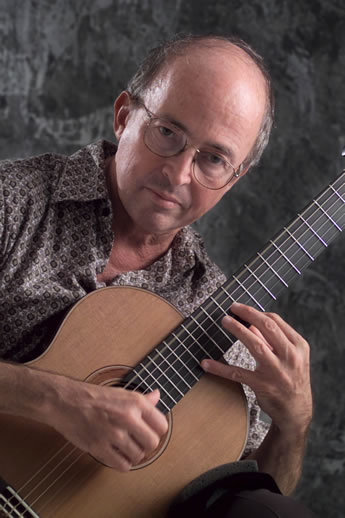 ~~~~~~~~~~~~~~