LACCS-UK IS AN INDEPENDENT AND NON PROFITABLE ORGANISATION FOUNDED IN LONDON (1983), TO PROMOTE CULTURAL UNDERSTUDYING AMONG ALL NATIONS ACCREDITED AT THE COURT OF ST.JAMES'S IN UNITED KINGDOM

******O******
THE YEAR 2019 MARKS
THE 36TH ANNIVERSARY OF LACCS-UK
SERIES MUSIC OF THE WORLD
---
LACCS-UK IN ASSOCIATION WITH THE EMBASSY OF VIETNAM
Proudly Presents
THU LE, guitar
"A MUSICAL JOURNEY TO VIETNAM, EUROPE AND SOUTH AMERICA"
PURCELL ROOM
QUEEN ELIZABETH HALL
SOUTHBANK CENTRE
LONDON SE1 8XX
THURSDAY 1st APRIL 2020 AT 7.45pm.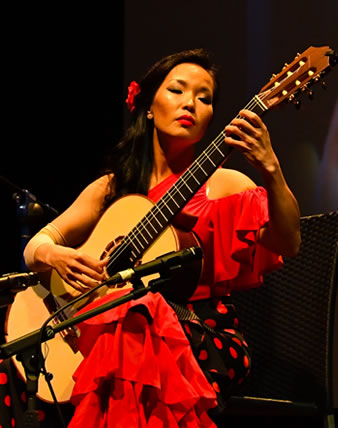 PROGRAMME
Laurent Boutros (b.1964)
VALS FORT ATOM
Dionisio Aguado (1784-1849)
INTRODUCTION AND RONDO BRILLANTE OP. 2 No 2
Domenico Scarlatti (1685-1757)
SONATA K 466
SONATA K 14
Antonio Lauro (1917-1986)
VALS No 2 & No 3
Dang Ngoc Long (b.1957)
BEO DAT MAY TROI
Vietnamese Folk Song
I N T E R V A L
Nguyen Hai Thoai (1936-2009)
LOI LOI
Vietnamese Folk Song
Dusan Bogdanovic (b.1955-)
SIX BALKAN MINIATURES
Reentko Dirks
YUKSEK YUKSEK TEPELERE
Turkish Traditional Song.
Angel Villoldo (1888-1919)
EL CHOCLO
Arranged by Roland Dyens (1955-2017)
Antonio Carlos Jobim ( 1927-1994)
FELICIDADE
Arranged by Roland Dyens (1955-2017)
Mathias Duplessey ( b. 1972 )
CAVALCADE
********************0********************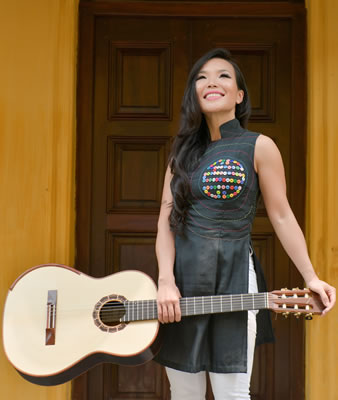 THU LE is an international award winning classical guitarist and one of the world's leading female performer, she was born in Hanoi and is currently living in Bahrain.
Thu Le's begun playing at the age of five and gave her first public recital at the same age under the artistic guide of her father Le Hanh. She enrolled at the National Conservatoire of Music in Hanoi at the age of seven, and received lessons by prominent teachers, including, Nguyen Hai Thoai, Vu Bao Lam, Nguyen Nhu Dung and Nguyen Quoc Vuong.
Thu Le is a versatile player who took master classes with Manuel Barruecos in the United States, Nikita Koshkin, Russia, Hubert Kaeppel,Germany, Pavel Steidle, Czech Republic, Judicael Perroy, France, allowing her to achieve a high level of proficiency.
Last year was invited to perform and give master classes at the "American Guitar Federation Conference" held in Louisville. Thu Le received many invitations from international guitar festivals and competitions to be a jury member and to give master classes.
Thu Le has recorded several CDs with great success the most prominents are: the "Vietnamese Young Guitar Talents", "Vietnamese Songs arranged for classical guitar," "Classical Guitar Recital" and "Back in Time" among others.
Her work experience include lectures at the "National Conservatory of Music", Hanoi, Vietnam, 2002 -2004, "Yamaha Music Foundation, Hanoi, Vietnam, 2002-2009, "Bridge Music Academy", New Delhi, India, 2010-2012, "Institute of Music Dynamics", Gurgaon, New Delhi, 2011- 2014, Trinity College, London, 2013, and Saudi Arabia and Bahrain, 2014-2019.
********************0********************
Tonight's event is another musical achievement of LACCS-UK. We are proudly presenting for the first time at the Purcell Room, Ms Thu Le, classical guitarist, in association with the Embassy of the Socialist Republic of Vietnam. A unique concert which includes Vietnamese composers alongside European and South American music.
We can say that this evening at the Southbank Centre, give us the opportunity to appreciate the talent of Ms THU LE. Her debut concert will allowed us to be familiar with the ancient culture and musical traditions of the Vietnam civilisation, its millennial music will be brilliantly played by the gifted Ms Thu Le.
At the same time her repertoire include music rooted in the European and South American rich classical and popular repertoire, such as, " El Choclo" by Angel Villoldo, traditional tango of the 1930's arranged for guitar by the Tunisian-French Roland Dyens, and from Antonio Carlos Jobim, "Felicidade", another marvellous arrangement for the guitar by Dyens, enriches her concert programme.
Thu Le's concert includes two types of Waltzes, "Vals for Atom" by Laurent Boaters, a short piece of 4 minutes to enhance the fresh vals rhythms and in contrast Antonio Lauro's "Vals No 2 and No 3", Venezuelan and South American classics in the guitar repertoire.
The Balkan and Anatolian music are included in Ms Thu Le's repertoire two great composers: Dusan Bogdanovic, "Six Balkan Miniatures", and from Reenko Dirk "Yuksek YŁksek" a Turkish traditional song, to enrich the repertoire. The Baroque music is well represented by Domenico Scarlatti with his famous "Sonatas", K466 and K14.
In summary: Ms Thu Le's concert will bring to the Southbank Centre a fresh international repertoire of classical guitar by including in her programme Vietnamese composers. Her concert will be remembered for a long time.


Loi Lo - Traditional Vietnamese song (Arr by Hai Thoai)


Introduction and Rondo Brilliante Op.2, No.2 (Dionisio Aguado)


Jobim's "Felicidade" on 2018 Daryl Perry 'Torres'
********************0********************
---
LACCS-UK IN COLLABORATION WITH THE EMBASSY OF THE SLOVAK REPUBLIC
Proudly Present
KAROL SAMUELCIK, Guitar
MUSIC FROM EUROPE AND SOUTH AMERICA
Purcell Room
Queen Elizabeth Hall
Southbank Centre
London
SE1 8XX
THURSDAY 13th JUNE 2019 AT 7.45pm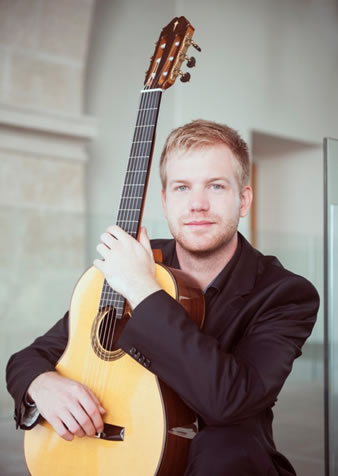 LACCS-UK is celebrating its 35th Anniversary at the SBC. What is more, for three decades LACCS-UK contribute with its music programme to a better cultural understanding amongst all nations accredited to the United Kingdom.
Tonight LACCS-UK is proud to introduce Karol Samuelcik's debut at the Purcell Room, Queen Elizabeth Hall with a repertoire including masterpieces for classical guitar by composers of the 19th and 21st centuries. All of them, genius in writing pieces, which are part of Europe and South America guitar legacies.
PROGRAMME TO BE PERFORMED
FANTAISIE HONGROISE
Joseph Kaspar Mertz (1806-1856)
L'AUBE
Lukas Borzik (1979)
SOUNDSESSIVE
Jevgenij Irsai (1951)
Op.77, SONATA. "HOMMAGE A BOCCHERINI"
Mario Castelnuovo-Tedesco (1895-1968)
INTERVAL
ESTACIONES PORTENAS
I. Primavera Portena
II. Verano Porteno
III. Otono Porteno
IV. Invierno Porteno
Astor Piazzolla (1921-1992)
Op.15, VARIACIONES SOBRE UN TEMA DE SOR
Miguel Llobet (1878-1992)
AQUERELLE
I. Divertimento
II. Valseana
III. Preludio e Toccatina
Sergio Assad (1952)
Mario Castelnuovo-Tedesco - Sonata in D, op.77 (Karol Samuelcik)
LIVE M. Giuliani - Guitar Concerto No. 1 in A, op.30 (Karol Samuelcik, Mucha quartet)
********************0********************
---
LACCS-UK IN ASSOCIATION WITH THE EMBASSY OF BRAZIL
Proudly Present
CARLOS BARBOSA-LIMA
CELEBRATION OF BRAZILIAN MUSIC
Purcell Room
Queen Elizabeth Hall
Southbank Centre
London
SE1 8XX
MONDAY 9th JULY 2018 AT 7.45pm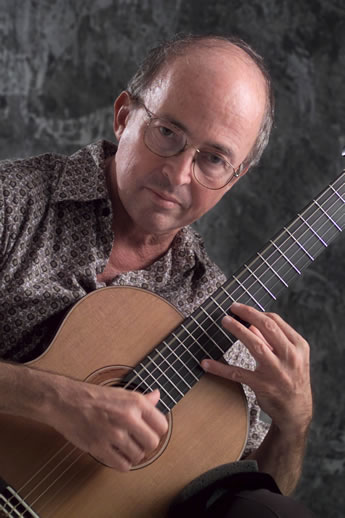 Carlos Barbosa-Lima is a legendary musician and Brazilian guitarist, who has a prestigious artistic career with hundred recordings in USA, Brazil, Europe, etc.
Tonight concert is a music tribute to some of the most representative Brazilian composers of all times. This performance is a celebration to enjoy and to listen classical and popular pieces written by genius of the Brazilian guitar.
Undoubtedly, Carlos Barbosa-Lima concert is an artistic attempt to bring together music written by a unique generation. We can say, that their music is today part of the country cultural heritage. Their music is root in the rich Brazilian folklore and rhythms.

Manha De Carnaval (Luiz Bonfa)

Odeon (Ernesto Nazareth)

Desafinado (Tom Jobim)
********************0********************
PROGRAMME TO BE PERFORMED
MANHA DE CARNAVAL
LUIZ BONFA
PASSEIO NO RIO
LUIZ BONFA
CARIOCA
ERNESTO NAZARETH
BREJEIRO
ERNESTO NAZARETH
ODEON
ERNESTO NAZARETH
BATUQUE
LAURINDO ALMEIDA
SENTIMENTAL MELODY
HEITOR VILLA-LOBOS
(From the Forest of the Amazon)
PRELUDE No 2
HEITOR VILLA-LOBOS
CHORO No 1
HEITOR VILLA-LOBOS
SONS DE CARRILHOES*
JOAO PERNAMBUCO
INTERROGANDO
JOAO PERNAMBUCO
INTERVAL
ETUDES No 5 and 9
FRANCISCO MIGNONE
ALMA BRASILEIRA
RADAMES GNATALLI
NAQUELE TEMPO*
ALFREDO VIANNA "Pixinguinha"
COCHICHANDO
ALFREDO VIANNA "Pixinguinha"
UM A ZERO
ALFREDO VIANNA "Pixinguinha"
BATUCADA
ISAIAS SAVIO
DESAFINADO*
ANTONIO CARLOS JOBIM
ONE NOTE SAMBA
ANTONIO CARLOS JOBIM
AQUARELA DO BRAZIL
ARY BARROSO
* Arrangements by Carlos Barbosa-Lima
F. Mignone: Etudes, dedicated to C. Barbosa-Lima
********************0********************
---
LACCS-United Kingdom in association with the Embassy of Costa Rica
Proudly Present
MUSIC BY EUROPEAN AND COSTA RICAN COMPOSERS
SOFIA CORRALES, SOPRANO
DANIELA RODO, PIANO
ST. JOHN'S SMITH SQUARE, LONDON SW1 3HA
TUESDAY 10th OCTOBER 2017 at 7.00pm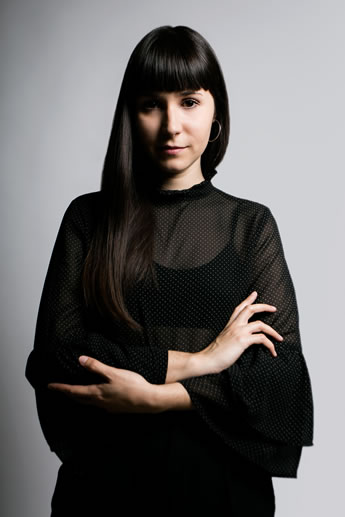 Daniela Rodo, was born in San Jose, Costa Rica. She has become one of the most talented and gifted young performers in recent years, not only in her native country but also in USA, Latin America and in Europe.
Miss Rodo has established herself as a leading pianist with creative, sensitivity and musical talent to build cultural and artistic bridges to promote her country's musical heritage and at the same time to perform classical music by European and Costa Rican composers.
In her recent performances, she was acclaimed by the audiences at Carnegie Weill Recital Hall and by the Heads of States of Latin America, when she was invited by Costa Rican authorities to give a piano recital creating a great public admiration for her virtuosity and exceptional technical skills. Daniela Rodo has been invited by the Costa Rican National Symphony Orchestra to be a soloist, conduced by Maestro Giancarlo Guerrero.
After she finished her studies at the University of Costa Rica, Daniela Rodo, started her post graduate studies at international prestigious musical institutions, amongst them, Tchaikovsky Moscow State Conservatory and Royal Academy of Music in London, receiving a complete musical formation by Professors Diana Ketler and Pascal Nemirovski. At present she is pursuing a Master Degree at Brussel Royal Conservatorium with Professor Aleksandar Madzar.
Daniela Rodo is winner of several international awards in United States, from 2003 to 2011.
********************0********************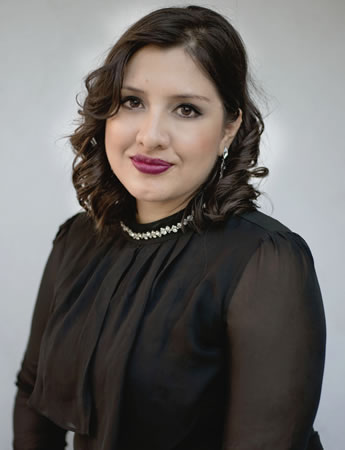 Sofia Corrales,Soprano, was born in Costa Rica on March 17th, 1986.
Sofia Corrales is a young brilliant vocal soprano and a rising new singer with a exceptional dramatic ability, she is at present one of the most talented and outstanding performer in operatic and concert stage.
Recent highlights have included several operatic roles at the National Theatre of Costa Rica, singing as Michaela on Carmen by G. Bizet, Nedda on Pagliacci by R. Leoncavallo and recently as Mimi on La Boheme by G. Puccini (2016).
Sofia Corrales begins her musical studies at the Conservatorio de Castella at the age of 14 years old and she was graduated as Vocal Performance at the National University of Costa Rica.
Other studies includes a Diploma at the Royal College of Music, London and a Master Degree in Opera Performance at the Santa Cecilia Conservatoire in Italy.
Cecilia Corrales has been invited on several occasions by The National Symphony Orchestra of Costa Rica to sing as soloist soprano, in different public concerts, with special attention to Mozart's Requiem and other classic vocal repertoire.
Sofia Corrales is reckoned by the audiences and critics amongst the best young operatic performer in Costa Rica and in Latin America, beeng directed by Daniel Nazareth, Enrique Patron de Rueda and Carlos Spierer.
********************0********************
LACCS-United Kingdom is proud to announce in association with the Embassy of Costa Rica the debut of two young talented musicians at St. John's Smith Square.
This cultural and diplomatic event is unique in its genre for attempt to combine operatic singing and piano music by European, Costa Rican and Latin American composers. For the first time at St. John's Smith Square the audience will have the opportunity to listen music by Costa Rican composers, all repertoire is U.K. premier.
PROGRAMME TO BE PERFORMED
Soprano: Sofia Corrales
Piano: Daniela Rodo
STEFANO DONAUDY (1879-1925)
AMOROSI MIEL GIORNO
PAOLO TOSTI (1846-1916)
VORREI MORIRE!
RICHARD STRAUSS (1849-1949)
STANDCHEN
GIACOMO PUCCINI (1858-1924)
LA BOHEME / ACT 2 - "QUANDO M'EN VO",(MUSETTA WALTZ)
PIANO: DANIELA RODO
MAURICE RAVEL (1875-1937)
MIROIRS:
No 1 NOCTUELLES
No 2 OISEAUX TRISTES
No 3 UNE BARQUE SUR L'OCEAN
No 4 ALBORADA DEL GRACIOSO
No 5 LAVALLEE DESDE CLOCHES
INTERVAL
Soprano: Sofia Corrales
Piano: Daniela Rodo
ERNESTO LECUONA (1895-1963)
CANCION DEL AMOR TRISTE
YALIL GUERRA (b. 1973)
AMOR
ROCIO SANZ
A UNOS OJOS
FELIX MATA
VUELO SUPREMO
JESUS BONILLA
LUNA LIBERIANA
PAMPA
PIANO: DANIELA RODO
LUIS MONGE ( B.1959)
DISTANCIAS
ALEJANDRO CARDONA
HOJAS SUELTAS:
PROTESTA
ALAALA
TUMBADITO FUGAZ
NOCTURNO
DUO PARA PAJARO Y POLLITO

********************0********************
In summary this concert is an opportunity to listen two young Latin musicians and to learn more about new music by Latin American and Costa Rican composers.
St. John's Smith Square
Buying tickets
Phone: 020 7222 1961
Monday to Saturday 10.00am -5.00pm.
********************0********************
---
LACCS-UK in association with the Embassy of Algeria
Proudly Present
BEIHDJA RAHAL AND HER STRING ENSEMBLE
ARAB- ANDALUSIAN MUSIC OF ALGIERS
CADOGAN HALL, SLOANE TERRACE, LONDON SW1
THURSDAY 2nd JUNE 2016 AT 7.30pm
BOX OFFICE: 020 7730 4500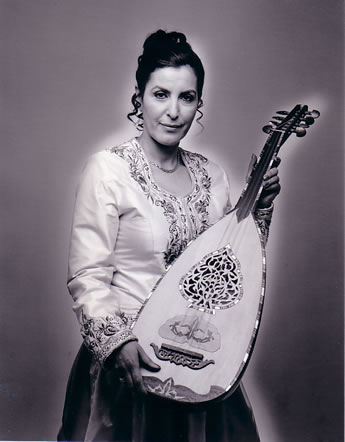 About twelve years ago, Beihdja Rahal emerged as one of the most promising voices of the san'a, the classical "nuba music" that the people of Algiers colloquially call "Andalusian", which constitutes one of the six major School of Arab-Andalusian music of the Maghreb.
It is surprising that this young woman, who chose to move to France in 1992, has had a career mostly in the Arab world where she is regularly applauded at the largest festivals from Tunis to Fez.
The art of of Beihdja Rahal is thus a return to an ancient singing tradition, while taking into account the constant transformation of this music over the course of its history.
Beihdja Rahal was born in 1962 in Algiers to a family in which the practice of Arab-Andalusian music was commonplace. She studied music with great masters, particularly, Mohammed Khaznadji and Abderrezzai Fakhardji. She learn the classical singing and to play the "kwitra", emblematic lute of the Algerian Andalusian orchestra. She studied with some of the most prestigious musical groups of Algiers, El Fakhradjia and Es-Sounddoussia.
Beihdja Rahal, innovate her approach to classical Algerian music and instead to be part of a symphony orchestra, she opted for solo singing and accompany by a small group of instrumentalists: the kwitra, lute 'ud, violin or viola, mandolin, flute nay, zither qanun, small tambourine, cymbalist tar and the "darbuka".
This instrumental formation brings the musicians more freedom and flexibility. The chamber ensemble magnifies the voice of the singer, highlighting its sensual warmth in the middle range,creating inspirational and emotive notes.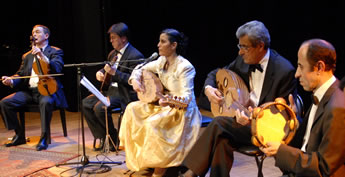 THE NUBA OF ALGIERS
The "nuba" is the core of the urban musical tradition of the maghreb and the most classical expression of Arab-Andalusian music, the origin of which goes back to Medieval Arab kingdom of the Spanish Peninsula: Al Andalus.
Arab-Andalusian music is characterised by a codified organisation of musical performance in the form of a vocal and instrumental suite, the "nuba", compose in a main melodic mode tab (plural tube), with rhythmic cycle that structure its development, the interpretation by a singer or a chorus, accompanied by a small instrumental ensemble, a body of poetry which is partly shared by the various schools (Libya, Tunisia, Algeria Constantine, Algiers, Timken, Morocco), a philosophical and cosmogonic conception of the modal system inherited from the Greeks through Arab scholars, the corollary of which is the notion of modal feeling, reflecting in the listener as an almost a ecstatic rapture, or "tarab".
The "Nuba" of Algiers repertoire developed over the centuries though exclusively oral transmission from masters to disciples. Its was permanently transformed and reviewed. However, at the end of the 18th century we can fin the first manuscripts. The masters (ma'am), began to classify the pieces of "nubas" and related genres. Nevertheless, the serious work to save this musical tradition began with foreign musicologists who came to Algiers at the end of the 19th century: E. Salvador-Daniel, Christianowitsh, Jules Rouanet, and others.
At the beginning of the 20th century the last ma'am, led by Mohamed Ben Ali Sfindja (1844-1908), definitively contribute with his musicological work to organise the texts, published and recorded in 1904.
The"nuba Zidan" is the seventh "nuba" of the repertoire in the classification of the modes, It was associated with the night according to the ancient cosmogonic belief connected to the tubu'. The version performing tonight by Beihdja Rahal is inspired in the tradition of Algiers ancient chants.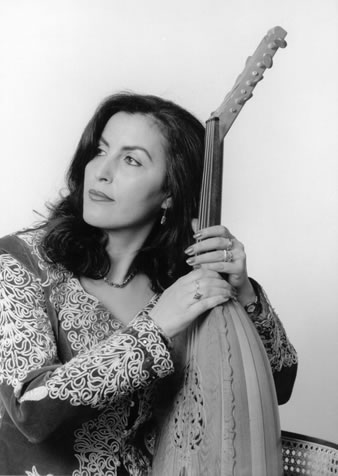 ********************0********************
CONCERT PROGRAMME: ARAB-ANDALUSIAN MUSIC OF ALGIERS BY BEIHDJA RAHALL AND HER ENSEMBLE
I. NOUBA RASD EDDIL

Inqilab Maoual Nahwa ghouzayal
Mceddar Ya ouchaq
Istikhbar Maoual
Derdj Mani kahil
Insiraf Thalatha fi dounya
Khlass 1 Amchi ya rassoul
Khlass 2 Wah'd el ghouzayal
INTERVAL
II. PROGRAMME AROUBI

Istikhbar Araq
Ya layem lach t'loum
Mahboubi tal j'fah
Istkhbar Rami
Men Ibat ira' i lah'bab
Khlass Rimoun nadh' rantni
********************0********************
Note: All Algerian songs of the first part of the concert were written in the 14th century (B.C.)
Second part music and song belong to the 1700's.
Premiered in 1800s.