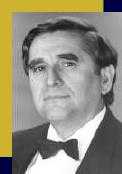 J. R. MONROY
Founder and President of
the Latin American and
Caribbean Cultural Society
(Photograph by Andrew Putler)
Website updated
2 May, 2014
Website currently receives over 48,000 visitors per year from 96 countries around the world.
All material
Copyright ©
J.R. Monroy
1983-2012
unless
otherwise
indicated
THE YEAR 2014 MARK THE 31st
ANNIVERSARY OF THE
LATIN AMERICAN AND CARIBBEAN
CULTURAL SOCIETY (LACCS-UK)
******O******
LACCS-UK IS AN INDEPENDENT AND NON-PROFIT ORGANISATION, FOUNDED IN LONDON IN 1983, TO PROMOTE LATIN AMERICAN CLASSICAL MUSIC AND CULTURAL UNDERSTANDING AMONG NATIONS ACCREDITED AT THE COURT OF ST. JAMES' S IN UNITED KINGDOM.
******O******
CREATIVITY, CULTURAL PARTNERSHIP, EXCELLENCE ARE LACCS-UK DRIVING FORCES TO SUCCEED IN THE WORLD OF MUSIC
LATIN AMERICAN AND CARIBBEAN CULTURAL SOCIETY 31st ANNIVERSARY
---
TATYANA RYZHKOVA
MONDAY 7TH APRIL 2014
PURCELL ROOM
AT THE QUEEN ELIZABETH HALL SOUTHBANK CENTRE
LONDON SE1 8XX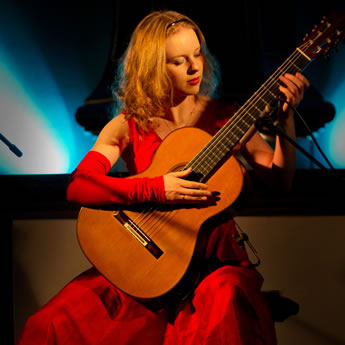 Tatyana Ryzhkova is undoubtedly a revelation in classical guitar, she represents a new generation of young talented performers of traditional and of new repertoire for the classical guitar. Her debut at the Purcell Room, SBC and in LACCS-UK-UK International Series, is a contribution to the understanding of the guitar music, for she is playing an rich and versatile repertoire, starting with the well known classical such as: Tarrega, Albeniz Giuliani and Mertz, all master classics of the 19th century romanticism.
The music of Latin America is represented by Astor Piazzolla's "Nuevo Tango" and with the famous and legendary Agustin Barrios Mangore, two giant of the Latin guitar composition. We are looking forward to listen the music of these great talents of the South American classical guitar.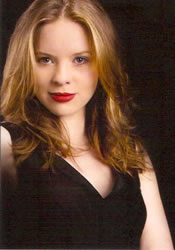 The audience will be enchanted with the interpretation of Belarusian music, for the first time the British audience will listen music by A. Vlassenko and V. Zhyvalevsky, two composers of the same generation, their music is inspired in the rich folk traditions of Belarus.
On the other hand, Tatyana Ryzhkova, will entertain the audience with a personal interpretation of two traditional Belarus songs, singing and playing for enjoyment of the Purcell Room's audience.
In summary: Tatyana Ryzhkova's debut at the Southbank Centre, will open a new era in the performing art for young classical guitarists, because she is one of few interpreters of the Belarusian's guitar music, which combines music of her country, with classical Latin repertoire. Two beautiful Belarusian songs illuminate her original performance. A concert to enjoy and to be remembered.
********************0********************
PROGRAMME: MONDAY 7TH APRIL 2014
THE PURCELL ROOM
AT THE QUEEN ELIZABETH HALL SBC
F. Tarrega (1852-1909):
Capricho Arabe
M. Giuliani (1781-1829):
Sonata Op. 15
1st.Part - Alegro spiritoso
T. Ryzhkova:
The Moon
W. Lovelady:
Dreams of a Russian Summer
A. Piazzolla (1921-1992):
Verano Porteno
J.K. Mertz (1806-1856):
Fantasia Hongroise
INTERVAL
A. Vlasssenkov (1958):
Variations on the Belorussian song:
The Stream.
V.Zhyvalevskiy (1961):
Moj rodny kut
I.Albeniz (1860-1909):
Zambra
A.Barrios Mangore (1886-1944):
Julia Florida
T.Ryzhkova:
Orange East
F.Chopin (1810-1849):
Valse Op 69. No 2
F.Tarrega (1852-1909):
Fantasie on the themes from "La Traviata".
*********************O*********************
Music by Tatyana Ryzhkova
MUSIC CLIP - "Barrios Mangoré" (Julia Florida)
MUSIC CLIP - "Chopin Valse opus 64 n°2"
MUSIC CLIP - "Piazzolla Libertango"
---
MICHAEL DADAP
PLAYS FILIPINO, SPANISH
& SOUTH AMERICAN MUSIC
PRESENTED IN ASSOCIATION WITH THE EMBASSY OF THE REPUBLIC OF THE PHILIPPINES
MONDAY 30th SEPTEMBER 2013 AT 7.45pm.
PURCELL ROOM
AT THE QUEEN ELIZABETH HALL SOUTHBANK CENTRE
LONDON SE1 8XX
TICKETS PRICES: ALL SEATS £14.00
SBC BOX OFFICE: 0844 847 9910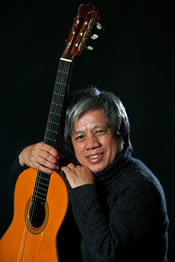 The Latin American and Caribbean Cultural Soceity (LACCS-UK-UK), is proud to present Maestro MICHAEL DADAP, in his debut at the Purcell Room, at the Queen Elizabeth Hall, Southbank Centre, on Monday 30th September 2013 at 7.45pm.
Michael Dadap has been the Artistic and Music Director of the Children's Orchestra Society (COS) in New York since 1984. He is an experienced conductor, composer as well an outstanding classical guitarist. In 1993 he gave his first recital at the New York's Town Hall and the critic Bert Wechsler, wrote a favourably comments, saying : " fine, sensitive musician, who obviously is a mighty orchestra builder BS a teacher.."
The New York Times, on the occasion of his 40th Anniversary concert at the Carnegie Hall, declared: "Mr Dadap and his players offered an account of Tchaikovsky's Symphony No 4 that was short on continuity but packed with potent moments."
A seasonal and versatile conductor, Mr Dadap has conducted Major Symphonic, Concert Chamber music and works written for Ballet and Opera. He also served as guest conductor of the Manila Symphony Orchestra, and the Philippine Philharmonic Orchestra at the Cultural centre of the Philippines (CCP), Manila. In October 2013, Michael Dadap will conduct a New York Premier of a Filipino Opera. "Noli Me Tangere" at Danny Kaye Playhouse in New York City.
Michael dadap became the first recipient of the 2000 artist of the Year Award Sponsored by the Flushing Council on the Arts in Queens. In December 2006 Mr dadap received the Philippine Presidential Award at the Philippine's Malacanang Palace in recognition for his remarkable achievements as a virtuoso musician, composer, music teacher and proponent of Philippine traditional music, and for promoting Philippine culture and causes through his work.
********************0********************
PROGRAMME: MONDAY 30TH SEPTEMBER 2013
THE PURCELL ROOM
AT THE QUEEN ELIZABETH HALL SBC
AGUSTIN BARRIOS:
Una Limosna por el Amor de Dios (An Offering for the Love of God)
HEITOR VILLA-LOBOS:
Three Preludes for Guitar
- Prelude No 1 ( In E Minor)
- Prelude No 2 ( In A Minor)
- Prelude No 3 ( In E Major)
RESURECCION BUNYI:
Huling Awit (Last Song)
MICHAEL DADAP:
Four Visayan Serenades for Guitar
- No 1 Kimpang Balitaw
- No 2 Damgohon Ko Ikaw (I'll Dream of You) - No 3 Balud (Waves) - No 4. Imo Ako, Wa'y Dzaga-Dzaga (I am Yours, no Kidding)
ISAAC ALBENIZ:
Leyendas
INTERVAL
DR ANTONIO MOLINA:
Hating Gabi (Midnight)
DOLORES PATERNO:
Sampaguita (Sampaguita Flower)
FRANCISCO TARREGA:
Rosita Polka
CONSTANCIO DE GUZMAN:
Maala-Ala Mo Kaya (Would you remember?)
FELIPE PADILLA LEON:
Sapagkat Mahal Kita * (Because I love you)
MICHAEL DADAP:
Folk Song Suite for Guitar
(Inspired from Philippine Folk songs)
- Lulay (From a Tagalog Folk Song)
- Joselinang Baliwag (Kundiman of 1850
- Kuratsa (A Wedding Dance from Leyte)
- Dandansoy (Farewell Son-Ilongo)
- Pobreng Alindahao (Poor Raindrop-Cebuano)
* Arrangement by Michael Dadap
*********************O*********************
The debut of Michael Dadap at the Southbank Centre, is an important contribution to the classical guitar repertoire. His concert will mark an important contribution to bring new guitar music by Filipinos composers to the international audiences at the Purcell Room, SBC. Michael Dadap 's experience as composer, conductor and classical guitarist is an special case for his versatile techniques to master his performances, his dedication to promote abroad the Filipino' s traditional music, make his concerts very exclusive, and his presence in LACCS-UK' s 30th Anniversary, concert, is another, personal contribution, given to the audiences the opportunity to become familiar with the Filipinos sounds and peculiar rhythms which are rooted in the country millenarian culture and rich history connected with Spain and USA. In summary, Michael Dadap' s concert will be an outstanding performance with an exclusive repertoire of Spanish, South American classics and Filipinos's composers.
Music by Michael Dadap
MUSIC CLIP - "Sapagka't Mahal Kita" (Felipe P, de Leon)
MUSIC CLIP - "Alindahao" (Visayan Folk Song)
MUSIC CLIP - "La Bella Philipina" (Massaguer)
MUSIC CLIP - "Dulces Las Horas" (Jose Rizal-Hernandez)
---
OTTO TOLONEN, GUITAR
MUSIC BY GERMAN, FRENCH,
ENGLISH, BRAZILIAN AND FINNISH
COMPOSERS
PRESENTED IN ASSOCIATION WITH THE EMBASSY OF FINLAND
THURSDAY 23rd MAY 2013
PURCELL ROOM
AT THE QUEEN ELIZABETH HALL SOUTHBANK CENTRE
LONDON SE1 8XX
TICKETS PRICES: ALL SEATS £14.00
SBC BOX OFFICE: 0844 847 9910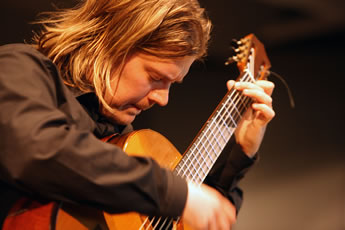 Photo courtesy of www.taeglich-gute-bilder.de
The young talented Finnish guitarist OTTO TOLONEN, in his debut at the Purcell Room, presents an interesting repertoire which includes a variety of styles of important composers for the classical guitar. His concert starts with music by Heitor Villa-Lobos (1887-1959), 'Cadenza' from Concerto for Guitar and Orchestra, and 'Five Preludes'. These two pieces are dedicated to remember the music of one of the greatest Brazilian and Latin American composers of the century.The concert continues with 'Pour one homage a Claude Debussy', by Georges Migot (1891-1976), French poet and composer who wrote about his own intellectual experiences to be poet and musician.
The English music is represented by a baroque pieces entitled 'Farewell' by John Dowland (1563-1626), and Benjamin Britten (1913-1976), 'Nocturnal after John Dowland', which was dedicated to the English guitarist Julian Bream. The concert will end with a tribute to the German composer Hans Werner Henze (1926-2012), and he will perform an interesting work for the guitar, entitled 'El Cimarron'. This piece is based on a story of a Cuban slave Esteban Montejo, this is a rarely and interesting work inspired in the social and cultural problem of the Caribbean slavery.
OTTO TOLONEN was born in 1980, hen has studied music since he was five. He studied with Andrzej Wilkus at the Spoo Music Institute, later he continue his music studies at the Sibelius Academy (Helsinki), with Timo Korhonen and ukka Savijoki. He received his diploma and master degree in 2008. At the same time Otto had studied in Weimar, Germany, at Hochschule fur Musik "Franz Liszt", with Thomss Muller-Pering and in Italy with Oscar Ghiglia at the Accademia Musicales Chigiana" in Siena.
Otto Tolonen is one of the most successful Finnish guitarists, has won 20 International competions, in Japan, US, Australia, Finland, Spain, Germany, etc. He gave concerts in Argentina and Brazil with great artistic success. He has performed extensively in Scandinavia, Moscow, Baltic countries, France, Germany, Holland, Austria, Italy, etc.
Otto Tolonen, repetoire include renaissance vihuela and lute works to contemporary music. `He has performed as soloist with Finnish Radio Symphony Orchestra, Jyvaskya Sinfonia, Sibelius Academy Symphony Orchestra, German Chursachsischen Philharmonie and Polish AUKSO Chamber Orchestra.
Some critics said:
"His technique is just excellent, his sense for sound, for subtle colours and his instinct for expressive dynamics, tension, dimension and drama in the music could be described as rare and quite unique"
(Tomas Muller-Pering).
"This talent radiates great maturity and absolute mastery on the stage"
(Thomas Nytsch -Frankischer Tag)
"An uncompromising young man"
(Colin Cooper - Classical Guitar)
SUMMARY PROGRAMME OF THE CONCERT AT
THE PURCELL ROOM, QEH, SBC.
THURSDAY 23rd MAY 2013 at 7.45pm.
LEO BROUWER (1939)
La Espiral Eterna
HEITOR VILLA-LOBOS, (1887-1959)
Prelude No 5
"Cadenza" from Concerto for Guitar and Orchestra Five Preludes
Prelude No 1
ADAM VILAGI, (1977)
The Threatened Assassin...
GEORGE MIGOT, (1891-1976)
Pour une hommage a Claude Debussy
BENJAMIN BRITTEN, (1913-1976)
Nocturnal after John Dowland
INTERVAL
JOHN DOWLAND, (1563-1626)
Farewell
HANS WERNER HENZE, (1926-2012)
Royal Winter Music
(First Sonata on Shakespearean Characters)
Music by Otto Tolonen
MUSIC CLIP - "Hommage a Alonso Mudarra"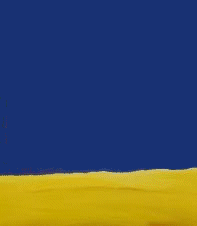 Original painting commissioned by LACCS-UK from Brazilian painter Aldo Sampieri for the programme cover of a concert given by EDUARDO FALU AND JUAN JOSE FALU, in May 1992 to commemorate the 500th
anniversary of Christopher Columbus. (Adapted to provide animation)


Background Music


~~~~~~~~~~~~~~
Recent Concerts
TATYANA RYZHKOVA, GUITAR
7TH APRIL 2014
SOUTHBANK CENTRE
LONDON SE1 8XX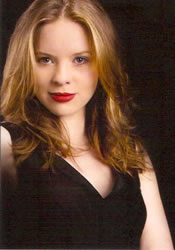 ~~~~~~~~~~~~~~
OTTO TOLONEN, GUITAR
THURSDAY 23rd MAY 2013
SOUTHBANK CENTRE
LONDON SE1 8XX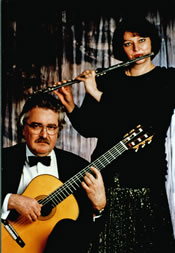 DAGMAR & JOZEF ZSAPKA
'SOUTH AMERICAN MUSIC BY ASTOR PIAZZOLLA, LAURINDO ALMEIDA, HEITOR VILLA-LOBOS AND MAXIMO DIEGO PUJOL'
PRESENTED IN ASSOCIATION WITH THE EMBASSY OF THE SLOVAK REPUBLIC
MONDAY 22nd OCTOBER 2012
PURCELL ROOM
~~~~~~~~~~~~~~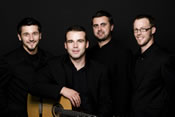 THE BALTIC GUITAR QUARTET
'DANCING WITH GUITAR'
PRESENTED IN ASSOCIATION WITH THE EMBASSY OF THE REPUBLIC OF LITHUANIA
TUESDAY 7th FEBRUARY 2012
PURCELL ROOM
~~~~~~~~~~~~~~
MUSIC BY FINNISH,
GERMAN, ITALIAN AND
LATIN AMERICAN COMPOSERS
By Petri Kumela, Guitar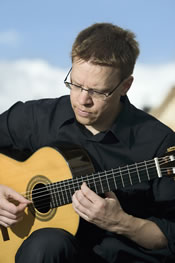 PURCELL ROOM
SOUTH BANK CENTRE
LONDON SE1 8XX

12TH SEPTEMBER 2011
AT 7.45pm
~~~~~~~~~~~~~~
A MUSICAL VOYAGE TO
BOLIVIA AND
SOUTH AMERICA
BY MARCOS PUÑA, Guitar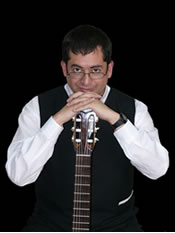 PURCELL ROOM
SOUTH BANK CENTRE
LONDON SE1 8XX

15TH APRIL 2011
AT 7.45pm
~~~~~~~~~~~~~~
CONCERT TO CELEBRATE
THE 50TH ANNIVERSARY OF
H.M. THE KING OF THAILAND
VISIT TO THE
UNITED KINGDOM,
1960-2010.
BY EKACHAI JEARAKUL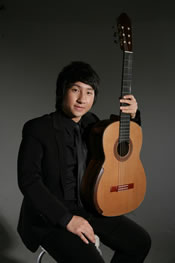 ST. JOHN'S SMITH SQUARE, LONDON SW1P 3HA

THURSDAY 28th OCTOBER
2010 AT 7.00 P.M.
~~~~~~~~~~~~~~